Our approach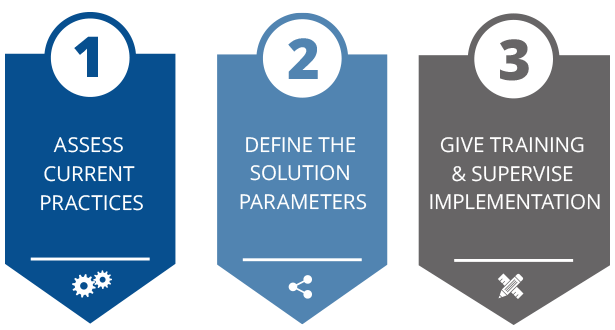 Our approach consists of assessing your current practices, defining the parameters of a customized solution that will help you quickly reach your value-added goals and ensuring that the implementation goes ahead in line with your expectations.
1. Assess current practices
This step consists of meeting with several key resources of your organization in individual and/or group interviews. During these meetings, we will jointly assess current practices of your organization. We will use four questionnaires to do so:
Definition of the scope of work
Project management interview
Project portfolio management interview
Investment program management interview
2. Define the solution parameters
This step consists of identifying the parameters of an optimal solution adapted to the specific needs of your organization. You probably already use a variety of tools; our approach consists of recuperating what already works and incorporating it in a complete solution. This will enable you to more effectively manage your projects, project portfolios and investment programs. Here are the deliverables associated with this second step:
Identification of targets
Identification of significant ROI elements
Identification of performance measures
Proposed implementation plan
3. Give training and supervise implementation
After the targets have been identified, we move to the implementation stage of your solution by delivering training tailored to your needs. If you wish, we can also support you in executing your implementation plan, paying special attention to change management. Optimizing procedures by using software designed for this purpose raises an organizational issue that must never be underestimated. This is where the added value of our seasoned consultants comes into play; it is not their first challenge of this type. The deliverable assets at this third stage are:
Training course tailored to your organization
Delivering training seminars
Supervision of the internal implementation plan
Propose a change management strategy
Management/support of the implementation plan

Software as a service (SaaS)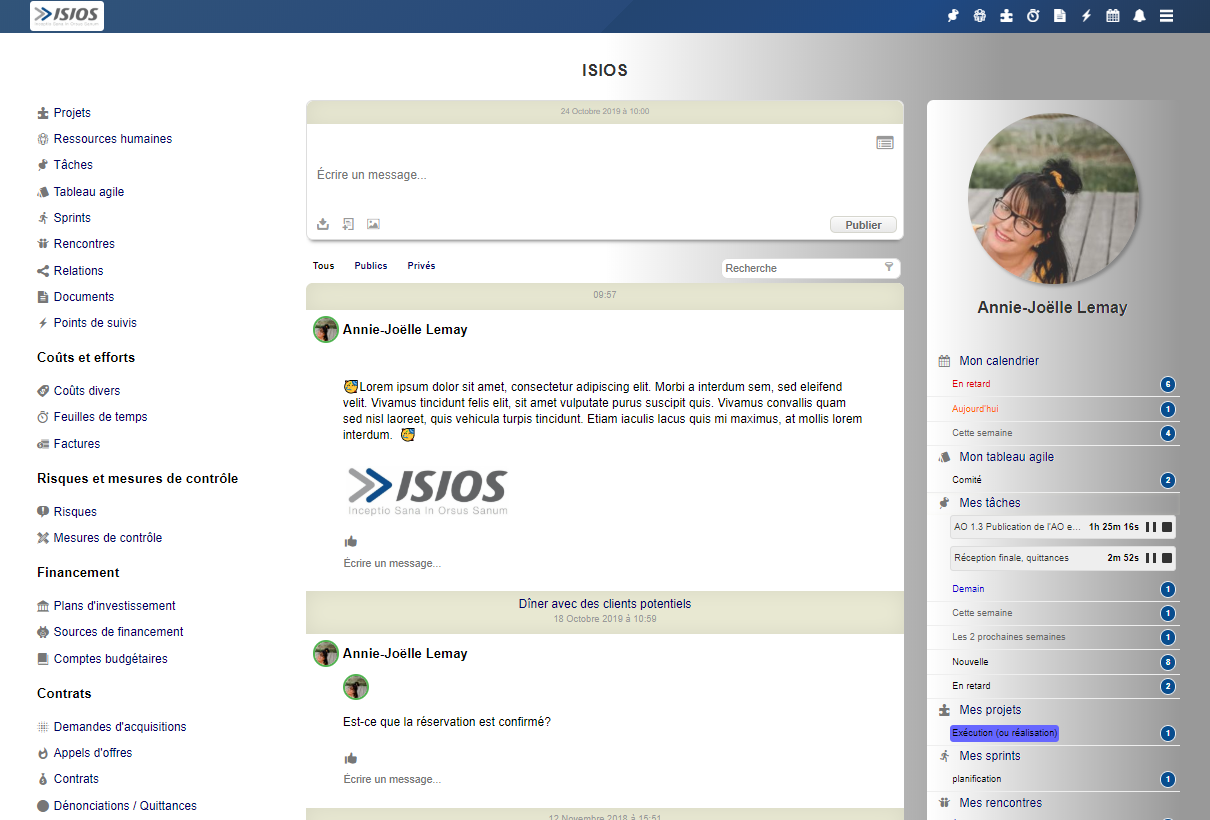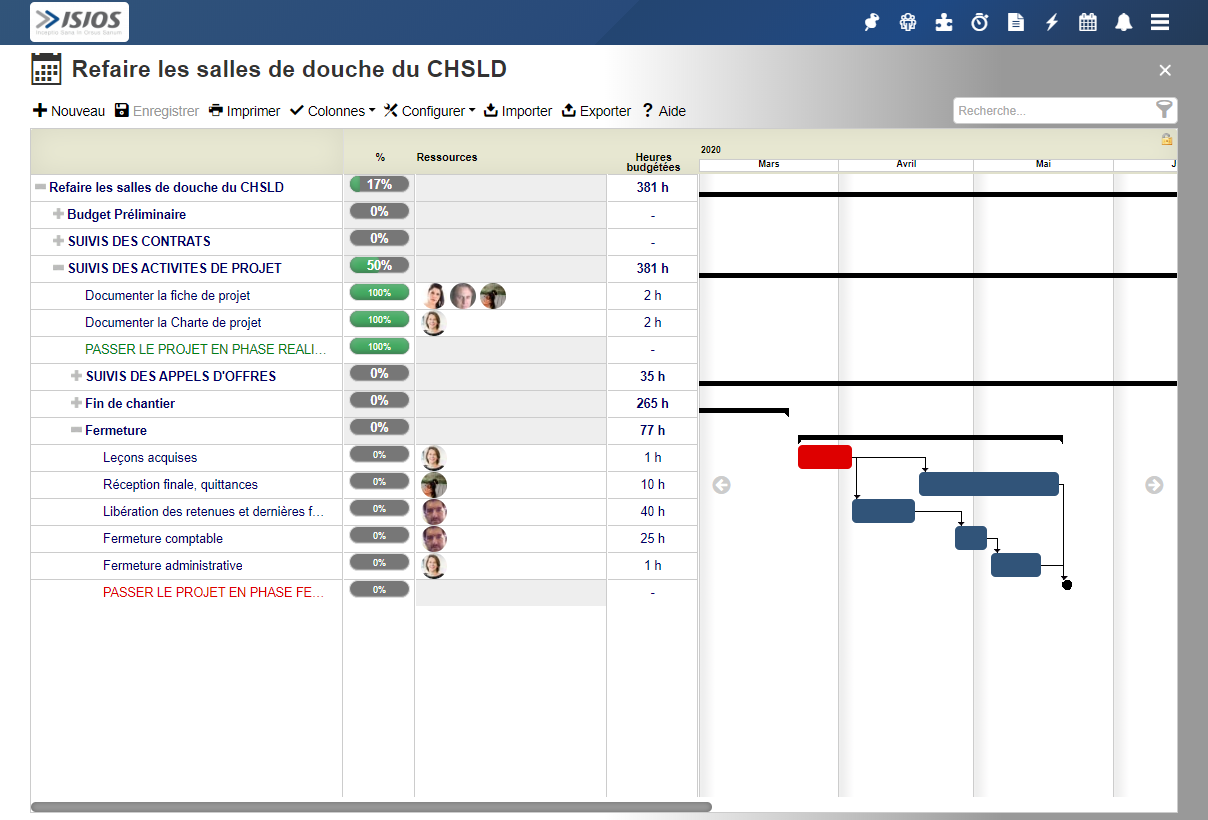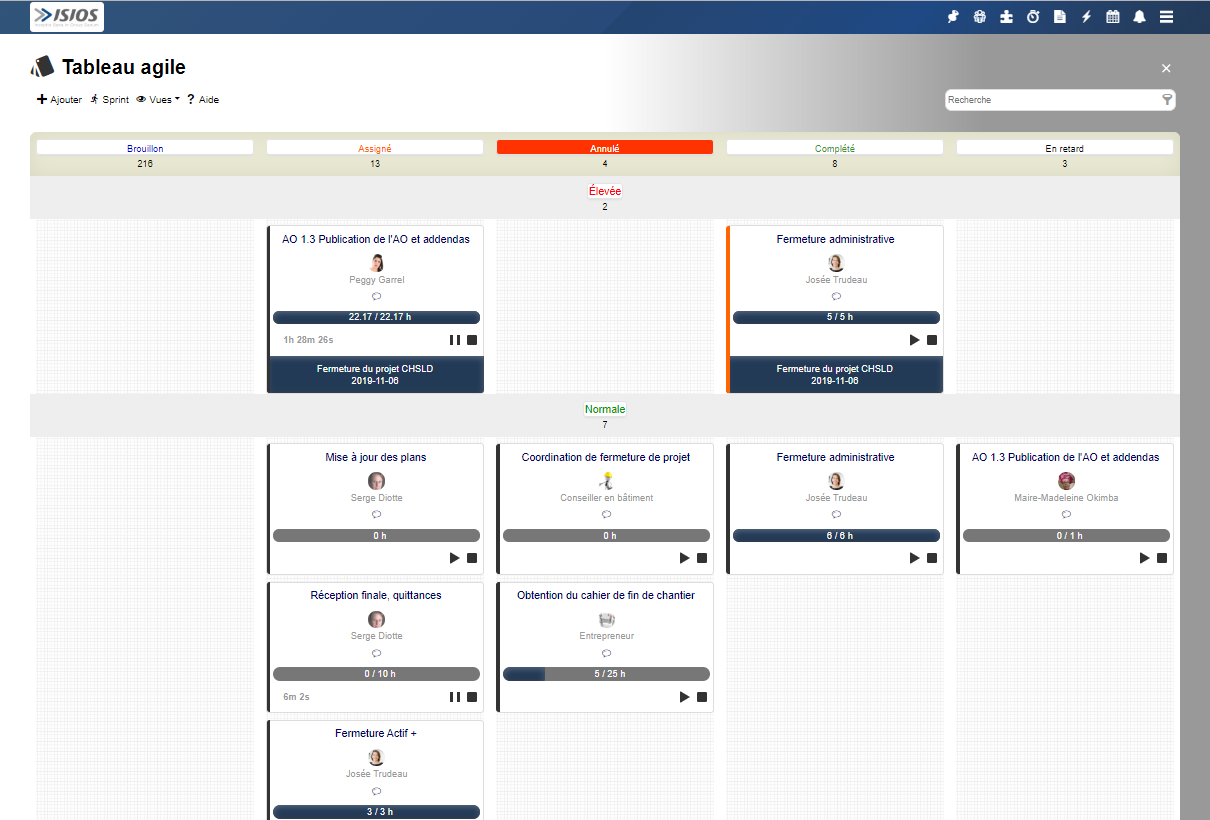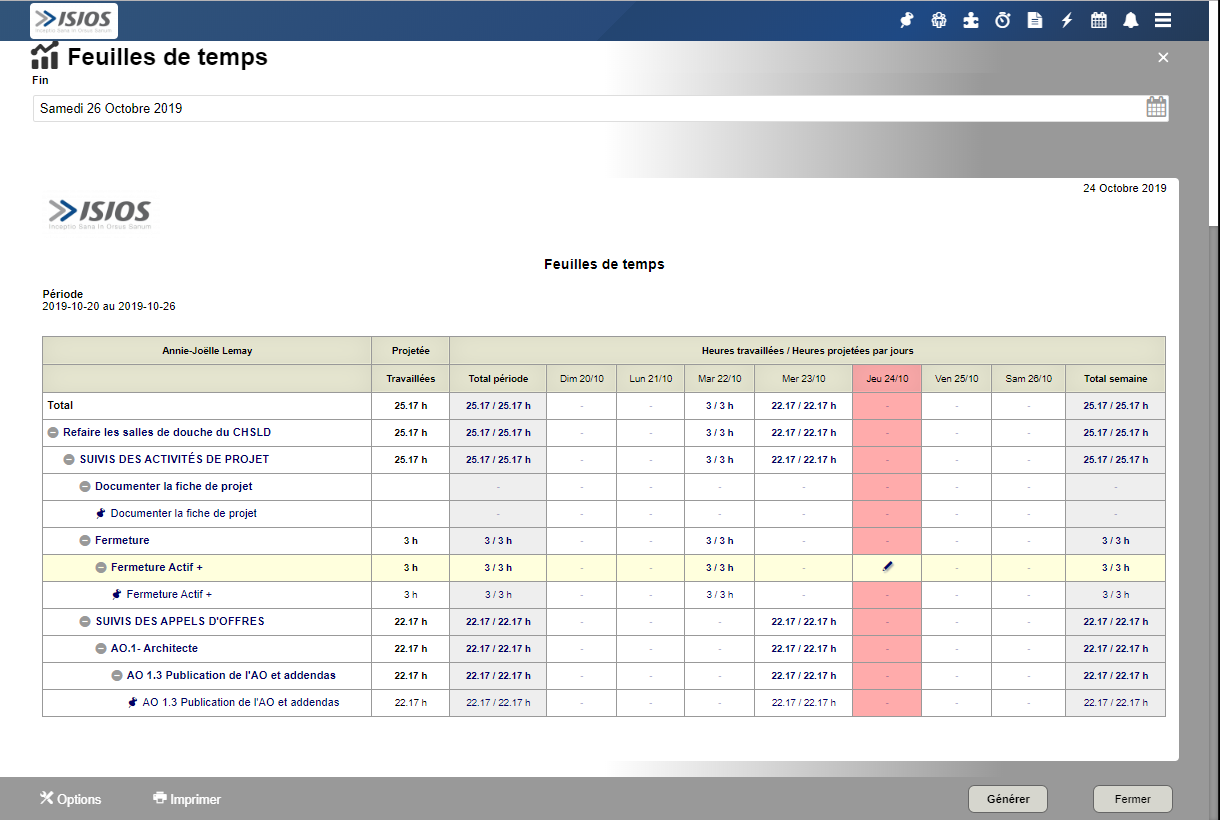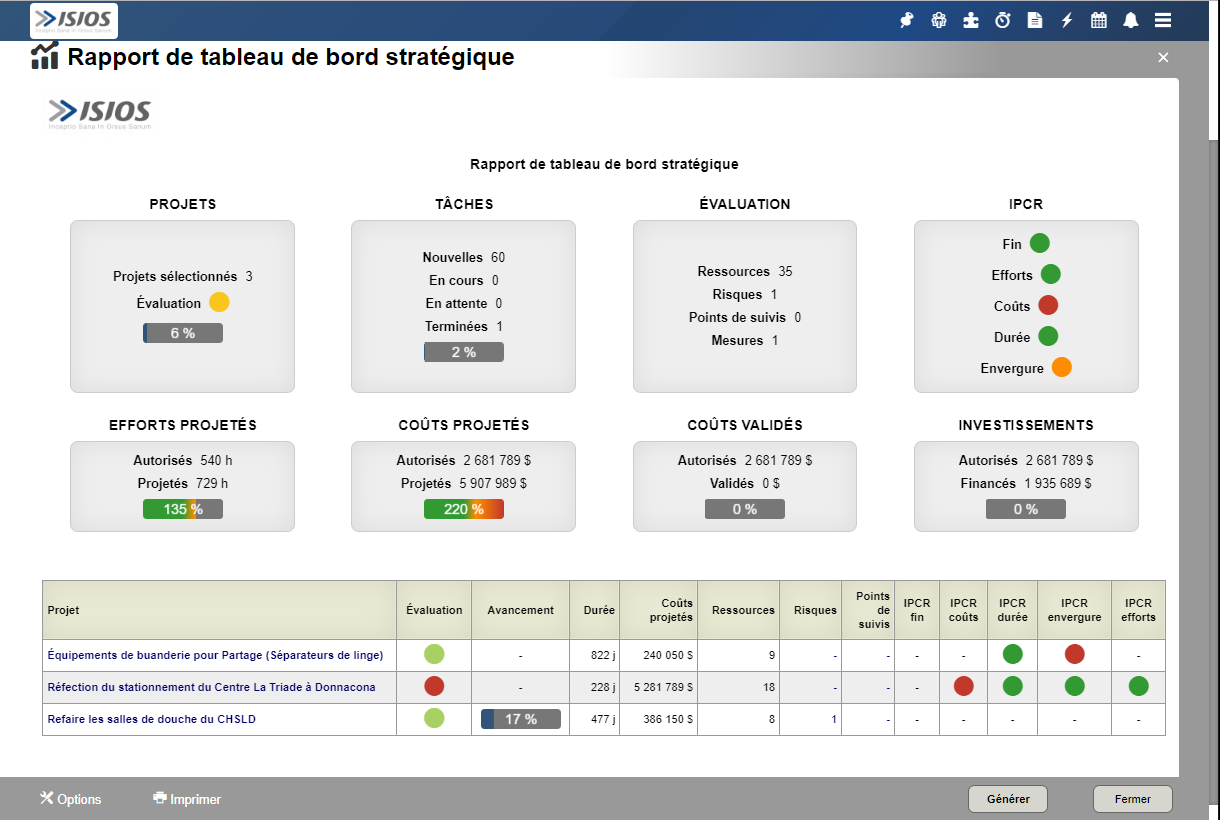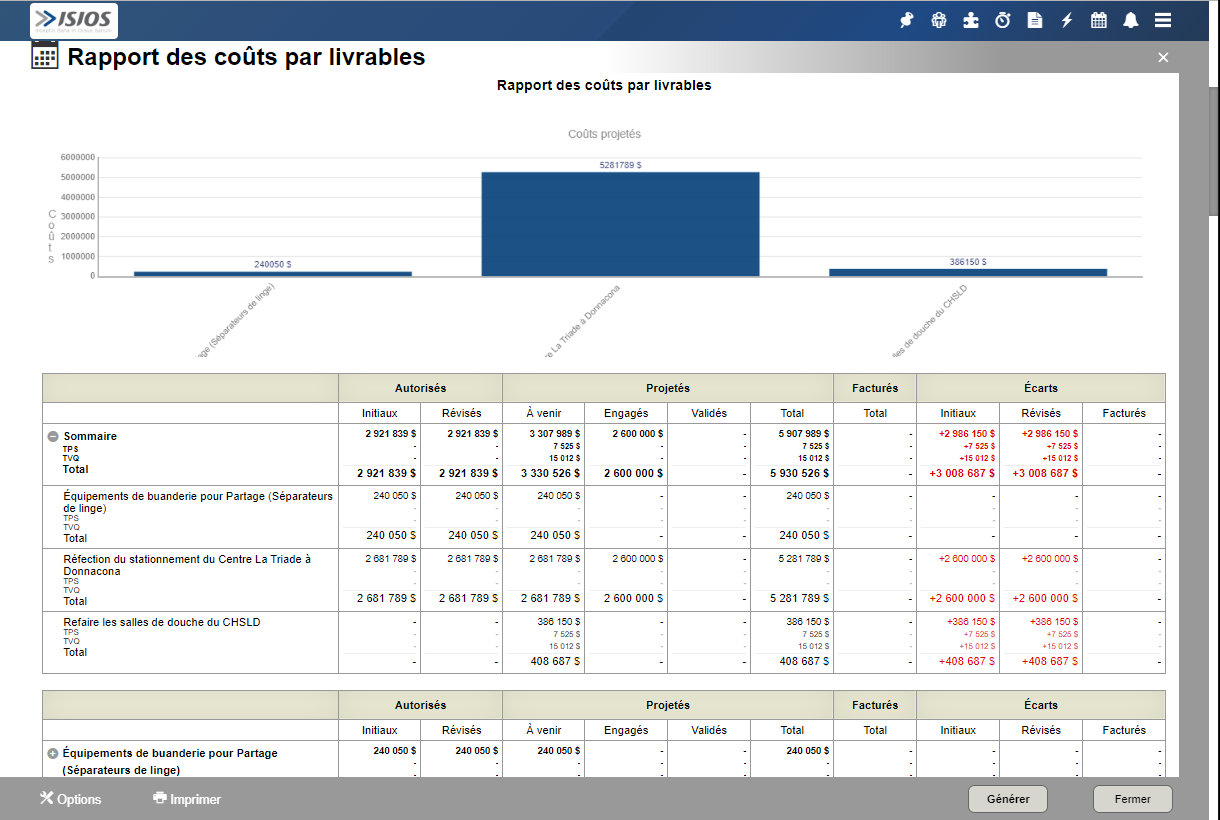 Why choose us
Modular
ISIOS adapts itself to the specific needs of your organization. Starting with management tools that bring a greater added value to your company, you can then fully implement the tool at your own pace.
Complete
ISIOS offers user-friendly ergonomics, which means that all necessary tools for project management, portfolio of projects and investment programmes are only a click away.
Integrated
ISIOS offers real-time access to management information in order for you to rapidly complete the tasks and activities of your project, thanks to the communication between the different modules.
Help organizations improve performance, planning and tracking of their investments as well as total management of their projects, by offering a turnkey solution, supported by world-class software and a team of seasoned consultants.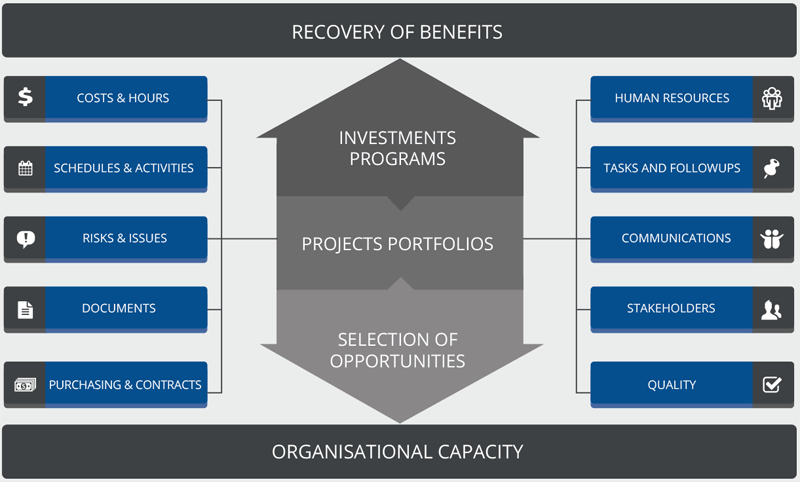 Synthesis of best industry practices
The integrated ISIOS software and the approach used by our seasoned consultants is based on a synthesis of best industry practices :
PMI for project management
COSO for risk management
Standard portfolio management for projets
COBIT to assess current practices
Integrated software deployed on the WEB
The ISIOS software incorporates a comprehensive and pragmatic synthesis of best available industry practices in a modern and intuitive design. It meets all expectations of organizations.
Support from an experienced consultant
The involvement of an experienced ISIOS consultant on your team ensures optimal integration of the solution and the achievement of target objectives on schedule and within budget. A unique and winning combination. The consultant's principal goal is to help you generate earnings and operating efficiency in the short term.
Assess your current practices
Define the parameters of a solution tailored to your needs
Continuous support on the use of the ISIOS software
Healthy projects in a healthy company